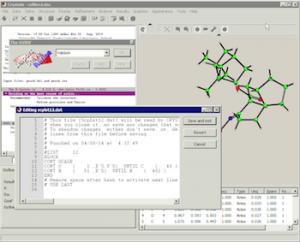 The CRYSTALS v1461 installer is now available.
There are still some usability issues in this release. v1462 is expected soon (October 1st).
This is a bugfix release. It fixes the following problems in v1460: a crash on loading large datasets; line-ending issues with the new built-in editor; freeze in Cameron; display issues with atom labels in CRYSTALS.
Version 1460 and this release are built with a new compiler and libraries – therefore please report any installation or usage problems.
Changes
See v1460 release for changes.